Beware the Jabberwock: Part 3
This is part of a four-part series. Throughout the series, Jaz will explore the classic Lewis Carroll poem in history and pop culture. Come back each Thursday for a new part.
---
Considering the influence Carroll had and the way Alice's adventures touched generations of readers, it would surprise me if his characters, including the Jabberwock, hadn't found a way to reincarnate in other stories.
The Looking Glass Wars
In 2004, The Looking Glass Wars was published. This was the first in Frank Beddor's trilogy with the same title. In 2007, book two, Seeing Red, appeared. It was followed in 2009 by ArchEnemy in 2009. This series is in fact a retelling of Lewis Carroll's original works, Alice in Wonderland and Through the Looking Glass. The premise here is that both books, while fictional, are based on actual events. It posits that both the main character Alice and the surreal setting of Wonderland truly existed. In these books, the Jabberwock is not a pivotal character at all. Rather, it is a type of dragon. In the books, people organise jabberwock fights for their amusement and place bets on them
Wonderland by Disney and Slave Labor Graphics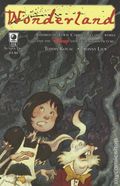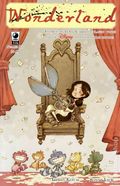 Meanwhile, the Jabberwock would undergo yet another Disney-sponsored reincarnation in Wonderland, a comic book miniseries collaborated on by Disney and Slave Labor Graphics. It ran from 2006 to 2008, to be compiled into a hardcover collection in 2009. In this iteration, however, the dragon has undergone a considerable makeover from Disney's original concept, going from a black beast with a purple sweater and huge eyes that glow like lamps, to having three green, non-luminescent eyes, massive claws, and several checkerboard patterns on its skin. It is lighter in colour and though it has wings, they are too small to allow for actual flight.
Wonderland by Zenescope Entertainment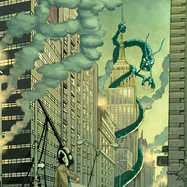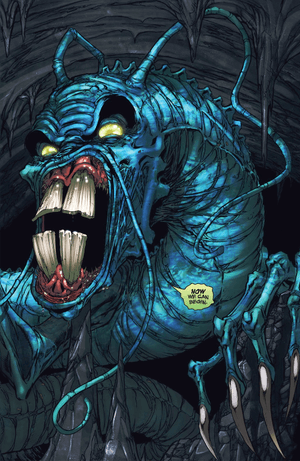 In 2007, The Wonderland comic series by Zenescope Entertainment gave Alice a more adult makeover. She falls into a land of horror, ruled by the Jabberwocky, who is a fearsome serpent-like beast with huge teeth and long, sharp claws. In this story, Wonderland was once a land of dreams until the Jabberwocky took control, turning it into a place of nightmares. His goal is to escape Wonderland and spread his madness on Earth.
Pandora Hearts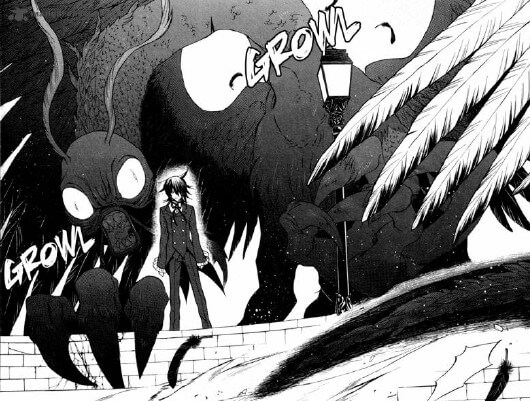 Also in 2009, the Jabberwock made its first appearance as a recurring character in chapter 37 of the manga series Pandora Hearts, where it would pop up from time to time until 2015. Its appearance here is largely based on Tenniel's original artwork. The Jabberwock also appeared in the anime series of the same name, but for a shorter period of time. Here, he is a much larger creature, easily crushing part of the city.
Cameos
The Jabberwock seems to be a popular guest in My Little Pony fanfic, even taking a starring role in some. Why not take a trip down memory lane and check out Wrath of the Jabberwock? I didn't really find any innovative takes on the creature, but I must admit I didn't exhaust the spectrum of MLP fanfic in my research. If you find something, do let us know. There's no such thing as too many Jabberwocks.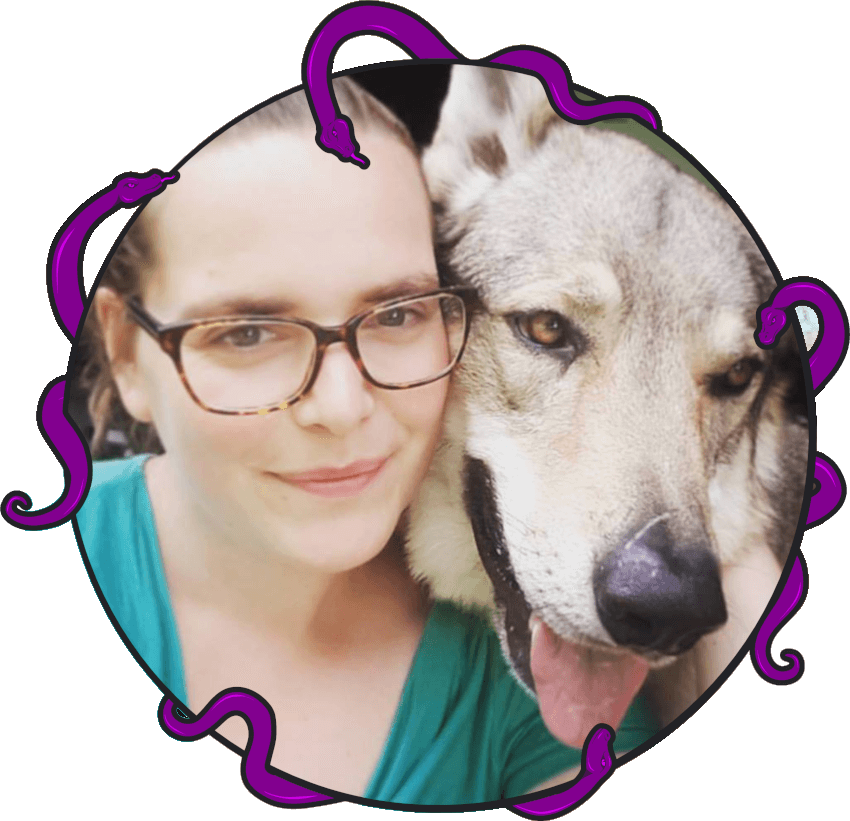 Jasmine Arch
Jaz, also known as the Wolf Mother, is a writer, poet, narrator, and vessel of chaos. She is eternally grateful for her mother's refusal to curtail her children in their choices–whether that was literature, spirituality, studies, or appearance–and grew up devouring her older brother's collection of fantasy novels. In hindsight, telling stories of her own seems inevitable, but it took her a while to accept this and find the courage to begin.