Beware the Jabberwock: Part 2
This is part of a four-part series. Throughout the series, Jaz will explore the classic Lewis Carroll poem in history and pop culture. Come back each Thursday for a new part.
---
It's been 148 years since Carroll penned down Jabberwocky, and we can't seem to get enough of his unique characters. Many of them have embedded themselves firmly in our collective memories.
Who doesn't know the Mad Hatter, the March Hare, the Dormouse, or the Cheshire Cat? And then, of course, there's the Jabberwock, who has ventured beyond retellings of Alice's adventures to forge a path all his own.
Portrayals in Disney
Isn't it ironic, though, that in the first Alice in Wonderland adaptation for the television screen, the Jabberwock didn't even have a place?
When Disney adapted Alice in Wonderland in its 1951 animated movie, they'd planned a scene featuring the Jabberwock. He would have made an appearance after Alice leaves the tea party, while she's on her way to the palace of the Queen of Hearts. He was supposed to have a song and everything. The scene ended up being cut, though concept art for the scene would later appear in a picture book version of Carroll's poem, published by Disney. So in the end, Disney did give us a Jabberwock, with a slight delay. They portrayed him as a black dragon with large, luminescent eyes and wings that are quite small compared to his body. And he wore a purple jumper. Style before everything, I suppose.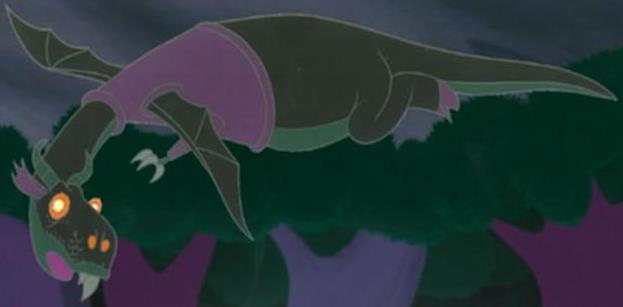 The Jabberwock would later make another appearance in the 1978 educational film Alice in Wonderland: A Lesson in Appreciating Differences.
Animated Jabberwocks
A Czechoslovak animated short film appeared in 1971, titled Jabberwocky (Žvahlav aneb šatičky slaměného Huberta in Czech). During the beginning of the film, a young child reads the Jabberwocky. The film then takes the viewer on a surrealist, nearly horrific journey that captures the nonsense of Carroll's world quite well. As a theory? I think the cat's the Jabberwock.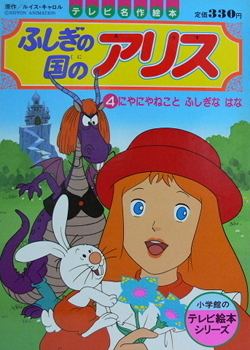 Fushigi no Kuni on Alice was an anime series that ran from October 1983 to March 1984. The Jabberwock is again portrayed with the customary vest, but he's grown some horns. Here, we see a bit of a reformed Jabberwock. Despite the fact that he intends to eat Alice's pet, Benny Bunny, he seems to be rather good natured. More grumpy than truly evil or dangerous. He even helps Alice accomplish her quest.

In 1987, the Jabberwock returns to animated film in the Italian-Australian production Alice Through the Looking Glass. His voice is portrayed by Mr. T, who also seems to have given the dragon some style advice, since the dragon sports a bright orange mohawk and none too modest gold jewelry. I love this cheekier image.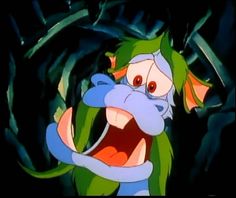 The same year saw the release of one of the cutest Alice retellings I found during my many rabbit-hole-dives (pun not intended, I swear). Care Bears in Wonderland incorporated the classic story of both Alice in Wonderland and Through the Looking Glass, in an attempt to bring the classic stories to a new audience. However, the Jabberwock is hardly a creature I can be scared of. I mean, look at that face.
And appearances do not deceive. The Jabberwocky, as he is called here, is not malignant, but misunderstood. His real name is Stan, and not only can he speak, he's even a nice guy. After the Care Bears pull a thorn from his paw, he becomes their ally and helps them rescue the princess.
Live Action Jabberwocks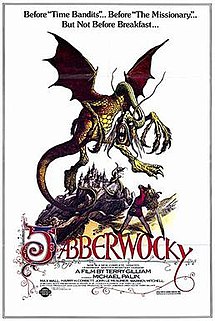 In 1977, a young Michael Palin starred in a film by the same title, co-written and directed by Terry Gilliam. The protagonist in this fantasy comedy, played by Palin, is a cooper who–after his father's death–embarks on an adventure in which one slapstick complication after the other leads to a forced confrontation with a terrible dragon. The poster for the film was clearly inspired by Tenniel's original artwork. In the film, the creature is portrayed by a man in a suit. To make him look like the original drawing, he was forced to walk backwards, giving the creature its bird-like gait.
Fun fact: like so many memorable movie moments, the Jabberwock's Death Fall occurred by accident when the actor tripped. And honestly, can you blame him? Imagine having to walk backwards in a godzilla-style suit, with talons attached to your heels and your head concealed in the suit's torso.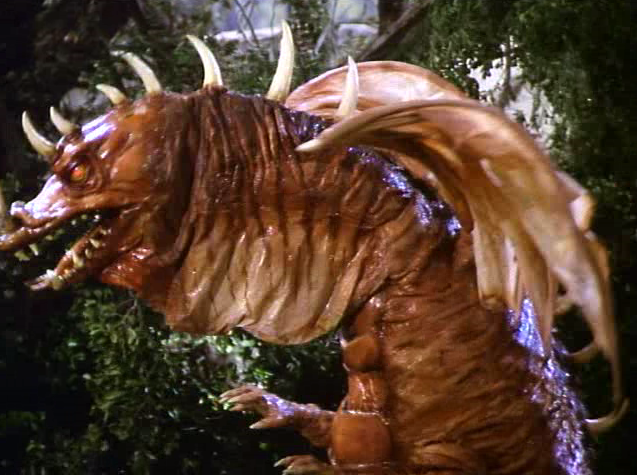 In 1985, the Jabberwock appears in yet another live-action adaptation, titled Alice in Wonderland. Here, he is portrayed as a brown, heavyset dragon with a horn and a row of spikes along the spine.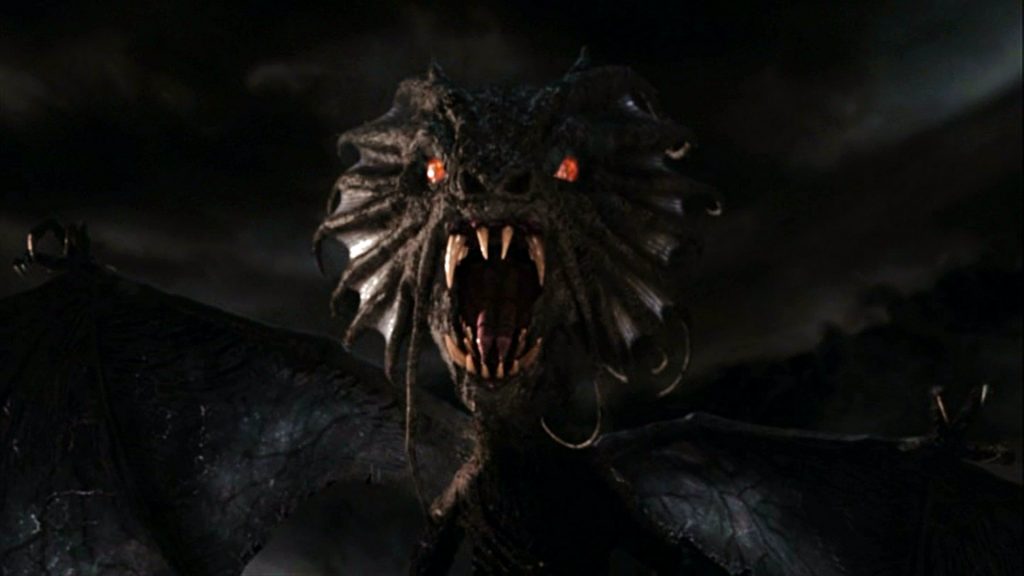 In 2010, our friend appears yet again in Tim Burton's Alice in Wonderland, where he takes the form of a giant black dragon with wicked teeth and claws, large wings, and a spiked tail. He also has the ability to speak. It was the late Christopher Lee who brought the Jabberwock's voice to life. Further, he is able to breathe blasts of purple fire. In this film, he is again the champion and treasured companion of the Queen of Hearts, as well as Alice's final opponent. The poor creature gets beheaded by Alice, who wields the vorpal sword.
Wrapping Things Up
Also of note, the Jabberwock apparently featured in one of Popeye's 1978 Treasure Hunt episodes. Sadly, I couldn't find more information on this. If anyone remembers, or has found an image, we'd love to see it. I wonder if this Jabberwock likes his spinach as much as Popeye does. Ack ack ack ack ack.
This concludes our second part of the Jabberwock blog series. But do stay tuned for the next one where we explore the literary and game adaptations and features of this wonderful dragon.
Until then, later, Mythsters!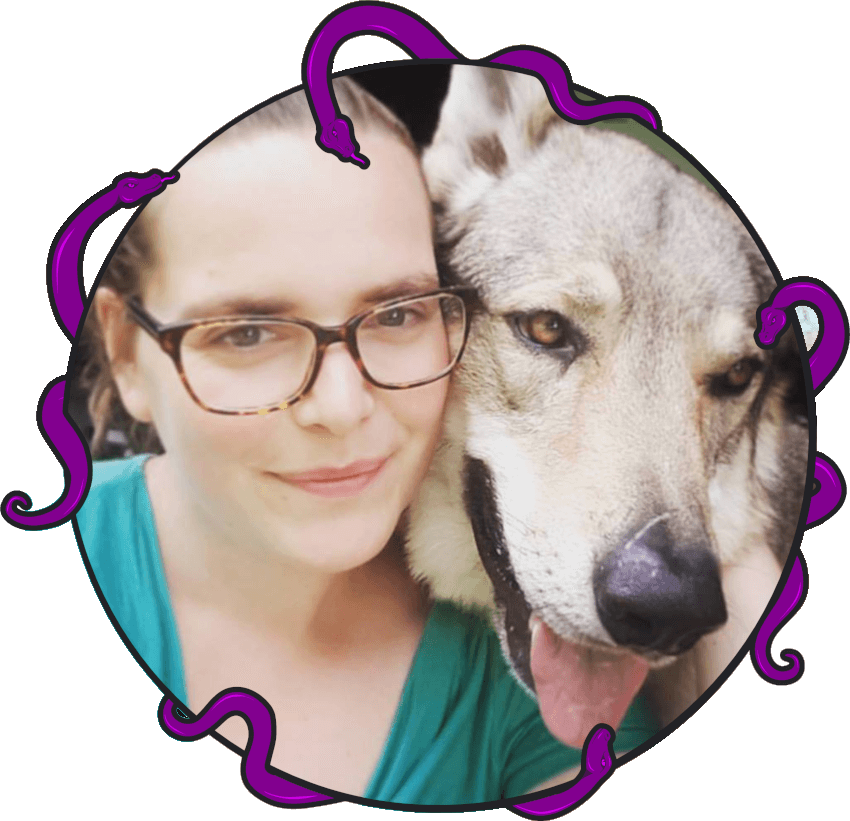 Jasmine Arch
Jaz, also known as the Wolf Mother, is a writer, poet, narrator, and vessel of chaos. She is eternally grateful for her mother's refusal to curtail her children in their choices–whether that was literature, spirituality, studies, or appearance–and grew up devouring her older brother's collection of fantasy novels. In hindsight, telling stories of her own seems inevitable, but it took her a while to accept this and find the courage to begin.